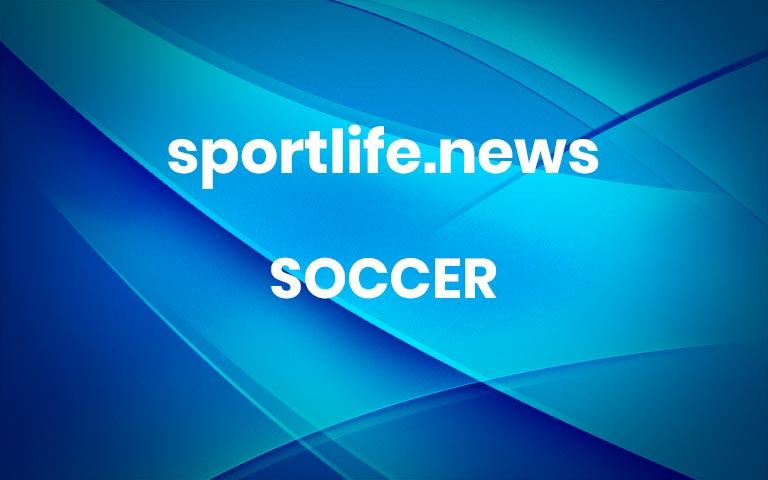 PREMIER LEAGUE champions Manchester City could be EXPELLED from top-flight English football after their breach of 100 financial rules allegations.Other possible punishments include a points deduction for the reigning champions, transfer bans, spending limits and even the stripping of previous titles.
The investigation into the club's dealings has lasted for four years.
And now the Premier League have published their findings on their website – and it does not make good reading for the Etihad club, although at this stage they have been charged but not found guilty.
NEW online casinos for UK players in February 2023
Stay tuned with all the latest transfer news…
City 'punishment' revealed
Manchester City could reportedly only be. handed a "small points" deduction, according to Sky Sports reporter Kaveh Solhekol.
He said on Sky Sports: "The overall sense is that most people expect this to end up with Manchester City to receive a small points deduction as punishment for the charges they face from the Premier League."
This would be significantly less serious than some of the punishments that have been reported.
City could follow Juve
The history and present struggles of Juventus may put a further dampener on the mood of Manchester City fans.
City have pledged to fight the Premier League financial charges that threaten the future of the club. But Italian giants Juventus were also determined to fight their corner amid the 2006 "calciopoli" scandal and this term's "capital gains" investigation which brought them a 15-point Serie A deduction.
Since that penalty was imposed last month, the Old Lady dropped five points out of six.
Juventus have appealed but Max Allegri's seemingly shell-shocked side  have now found themselves well adrift of the final Champions League place.
This is just the latest financial scandal to affect the Turin outfit, with the most serious seeing them relegated to Serie B 17 years ago.
Juve were among the clubs sanctioned over the scandal which saw club chiefs interfering in refereeing appointments — although there was no evidence of match-fixing.
But the Serie A winners received the heaviest punishment — with relegation and a nine-point penalty for the following season.
Coach Fabio Capello and stars including Zlatan Ibrahimovic quit the club. Juve, who were stripped of their 2005 and 2006 titles, did not win Serie A again until 2011-12.
Premier League slammed
Spain's football chief Javier Tebas has accused Premier League bosses of dragging their heels over ­Manchester City's alleged financial irregularities.
The LaLiga president has regularly claimed City only pay lip service to Uefa's financial rules — and accused the Etihad club of  "breaching the economic controls".
But while the Spaniard welcomed the decision by Prem bosses to levy allegations of 115 rule breaches against City, he suggested it has come far too late.
Tebas said: "On May 9, 2017, we denounced the financial fair play breaches by Manchester City and PSG at the Soccerex convention in Manchester.
"It is incredible it has taken the Premier League years to find it out.
"We denounce many more such cases. Will it take as many years for them, too?"
Tebas' comments will only serve to further alienate Prem chiefs. Just last week, he accused our clubs of "cheating" financially.
Tebas said then: "The British market is a doped market. Most of the clubs are economically doped.
"It is a competition that has lost billions of pounds. This is financed with contributions from  patrons — in this case large American investors — who finance at a loss."
Haaland 'not the first'
Erling Haaland would not be the first member of his family to play for Manchester City in the second tier.
The reigning champions face the prospect of going back to the Championship if Premier League charges against them stick.
Striker Haaland, 22, will know his father Alfie played in the division in his final games for City in 2001.
The midfielder had a decent record too — he made three sub appearances, with City winning two and drawing another one.
He watched from the sidelines injured for much of the campaign as Kevin Keegan's side won the division with 99 points.
But Erling's favourite competition is the Champions League – so the Championship may not appeal.
Credit: Alamy
Wenger has 'no sympathy'
Arsenal legend Arsene Wenger has admitted he has no sympathy for Manchester City amid the club's charges for rule breaches.
When asked about the Citizens, the Frenchman joked no because they "bought all my players".
He continued to say on Hayters TV: "I think this is a deep question, sport is to win by respecting the rules.
"We celebrate the best as long as they respect the rules. Rules exist and you have to respect them."
Credit: Getty
Recap on today
Here is a brief summary of what has been said about Manchester City's charges today.
Manchester City are "confident in their position" regarding the rule breaches they have been charged with.
Newcastle have reportedly made it part of their strategy to avoid facing the same charges are Manchester City, according to reports.
Manchester City have reportedly hired one of Boris Johnson's "partygate" lawyers to help defend the club against charges from the Premier League.
Pep Guardiola has become the second most likely Premier League manager to leave his job following the charges brought upon the club.
Manchester City are reportedly still set to press ahead with their planned transfer business despite the charges of rule breaches hanging over their heads.
City are 'confident' on charges
Manchester City are "confident in their position" regarding the rule breaches they have been charged with.
BBC journalist Mike Minay said: "It's understood City were not given advance warning of the statement but are confident in their position (including those issues time-barred from UEFA) and believed to have provided this to PL some time ago."
Credit: Reuters
Magpies looking to avoid City breaches
Newcastle have reportedly made it part of their strategy to avoid facing the same charges are Manchester City, according to reports.
Football Insider have said that the newly Saudi-owned side want to avoid charges being brought against them.
Richard Busby – CEO of BDS Sponsorship, said: "With regards to City specifically, I don't know a great deal besides the extensive information that is already in the public domain.
"What I do know is that, privately, Newcastle particularly are well aware of it. I know from some of their comments that they don't want to get into this situation.
"Newcastle are being very sensible and saying: 'We don't want to go down this route'."
Big guns called
Manchester City have reportedly hired one of Boris Johnson's "partygate" lawyers to help defend the club against charges from the Premier League.
The Lawyer report that City are now drafting in the biggest names from the legal professional to help defend their case.
Respected lawyer Lord Pannick KC has been hired by the club as they look to clear their name.
He has previously advised Boris Johnson over allegations that he partied in Downing Street during lockdown.
Lord Pannick is widely believed to be one of the best barristers of his generation and is now set to be involved in what will likely be an extraordinary legal battle.
It is also likely to be costly for club as Lord Pannick could reportedly be paid £80,000 a day, or £400,000 a week, should the case come to trial and he was to be working full-time.
This wage would equal what star player Kevin De Bruyne is paid by the club.
Ten Hag refuses City comment
Manchester United manager Erik ten Hag has refused to comment on the current issues amid charges of rule breaches.
When asked about the cross-city rival's situation, he remained focused on his own team.
He said: "It's about the match of the Roses.
"It's definitely a big game in this part of England, it's a big game for us. We know we have Manchester City and Liverpool, but for our fans this means so much.
"Our players are aware of that and know what to do.
"I'm really happy with the process at home.
"It's great to have that connection at Old Trafford, but when we play away a lot of fans are following us."
Pep exit odds slashed
Pep Guardiola has become the second most likely Premier League manager to leave his job following the charges brought upon the club.
He is now only behind Southampton's under fire boss Nathan Jones in the odds of William Hill.
William Hill Spokesperson, Lee Phelps, said: "In an almost unprecedented set of events, we've been forced to dramatically shorten our price for Pep Guardiola to be the next Premier League manager to leave their post.
"Our odds of 9/2 for the Spaniard to leave seem almost inconceivable given his previous price of 100/1 on Monday morning.
"That makes the four-time Premier League winner the second favourite to depart their post, with under-fire Southampton boss, Nathan Jones, still the 2/5 frontrunner."
Transfer business 'as usual'
Manchester City are reportedly still set to press ahead with their planned transfer business despite the charges of rule breaches hanging over their heads.
The club have been linked with stars such as Jude Bellingham, Declan Rice and James Maddison to revitalise their squad.
And The Athletic have suggested that the club will press ahead with their moves this summer.
Credit: Getty
City 'expect' Pep exit
Manchester City are reportedly expecting Pep Guardiola to leave the club before the final decision over the rule breaches is made.
The Athletic has suggested that his contract – which runs to 2025 – might not be long enough to see him through what could be a long saga.
The Spaniard has previously suggested he would quite the club if he thinks he has been lied to.
He said: "I said to them: 'If you lie to me, the day after I am not here.
"I will be out and I will not be your friend any more.
"I put my faith in you because I believe you 100% from day one and I defend the club because of that'."
Currently, the club has adopted a 'business as usual' approach and are not expecting the manager to walk yet.
War cry
Man City will throw EVERYTHING they have to beat the Premier League and destroy the financial charges that threaten their top flight status.
City chiefs are determined to ensure victory in what has become a fight for survival with Prem bosses after they were charged with 115 breaches of League rules.
SunSport revealed that Prem rivals want City booted out of the top flight if the charges are proved.
But that means the Etihad outfit will fight the process all the way, which could even mean going to the High Court or even the SUPREME Court – the highest legal platform in England – if required.
And just as in their victory over Uefa after the Champions League ban three years ago, City will unleash an army of lawyers to defeat the Prem legal team and put the charges to bed for good.
City remain furious at the timing of Monday's charge drop, which took place during a telephone conversation between the League club chief executive Ferran Soriano.
City slickers
Man City are at risk of being relegated from the Premier League if found guilty of alleged financial breaches.
The club has been accused of more than one hundred breaches between 2009-2018.
They face possible punishments including a points deduction, transfer bans, spending limits and and stripping of previous titles.
Another potential punishment is expulsion from the league, meaning relegation and a drop into the Championship.
City have been in the top flight since the 2002-03 season, having won the Championship in 2002 with an impressive 99 points.
That team included Erling Haaland's dad Alfe-Inge, though he was a bit-part player with the likes of Stuart Pearce, Shaun Goater, and Shaun Wright-Phillips firing the Citizens to the Prem.
Feeling blue
City insist they would be "vindicated" in a defiant statement – but Premier League clubs want blood and a swift verdict AND punishment before the end of the season.
One club chief said: "If these charges are proven there must be proper punishment – and the only fitting one is for them to be relegated.
"We're talking about a decade of alleged abuses and want the Premier League to do the right thing."
Should they be found guilty, the ramifications could be catastrophic for City – and even Pep Guardiola.
Pep talk
Pep Guardiola was pictured sitting on a drinks cooler box as he watched his players in action, seemingly deep in touch.
On the pitches, his players got on with their drills, less than 24 hours after the defeat to Tottenham in North London.
Guardiola had complained about the "exhausting" trip to the capital – but clearly had little sympathy for his stars following the loss.
It seems those who did not start the match – such as Kevin De Bruyne, Ilkay Gundogan and Kalvin Phillips – were called in and put through their paces.
Pool drained
Liverpool are rock-bottom of the Premier League table… for results gained in 2023.
And quite incredibly, it's former strugglers Nottingham Forest who lead the way after a stunning turnaround under Steve Cooper.
Liverpool have picked up just one point in four games this year.
Despite signing Cody Gakpo, the Reds have been unable to strike up a winning formula on the field.
And following their 3-0 hammering at Wolves, Jurgen Klopp's men boast an awful goal difference of minus eight.
But up the other end of the table, Forest are flying high thanks to their brilliant January.
Last year's play-off winners started the season poorly and were tipped by many for an immediate relegation.
However, no side has picked up more points in 2023 than Forest, who also boast several clean sheets in the process.
Next up are Brighton and Brentford, who have each gained an impressive 10 points after flying starts to the new year.
Man Utd and Aston Villa have also reached that strong tally, albeit by playing an extra game.
Man City and Spurs then fellow closely just one point behind.
But Tottenham's total of nine seems less impressive considering they have played six times since the turn of the year – the joint-most of any side.
Interestingly, league leaders Arsenal are next with just seven points after dropping points to Newcastle and Everton.
Peeved Pep
Pep Guardiola had a face of thunder when he was seen for the first time since the news of City's alleged financial breaches broke.
The Premier League released the findings of their four-year investigation yesterday morning.
Guardiola then put the bombshell, unprecedented allegations aside to prepare for Sunday's home clash with Aston Villa.
'Transparent'
Yaya Toure's former agent Dimitri Seluk has DENIED getting secret payments from Manchester City amid a number of charges levelled at the club.
City are facing more than 100 allegations of breaches of financial rules following a four-year investigation.
Among the reported charges are allegations that Seluk received secret payments from Sheikh Mansour's Abu Dhabi United Group during his ex-client's time at the club.
However, Seluk told the Daily Mail: "No, everything was transparent, there was nothing on the back side.
"I am interested to see what happens as this was a surprise.
"Yaya, of course, paid everything – tax and everything. It was all transparent."
Numbers game
The two sides battling it out to win the Premier League title both lost this weekend.
Arsenal were hit by the famous new-manager bounce as Sean Dyche's Everton took a deserved 1-0 win at Goodison Park on Saturday.
On Sunday, though, Manchester City missed the chance to close the gap at the top of the table to two points by suffering the same scoreline at Tottenham.
But how does that impact how the season is predicted to finish?
Mikel Arteta will breathe a sigh of relief as his side are still expected to win the Premier League for the first time since 2004 come the end of May.
The number-crunching BETSiE is convinced the defeat at Everton is just a blip – and the Gunners will march on to lift the trophy.
The Betting Expert supercomputer simulated the remainder of the season a whopping 100,000 times, taking into account results so far this season, pre-season expectations and xG for and against for all 20 clubs.
And the results churned out will make happy reading for Arsenal fans.
The figures project the Gunners to end the season with 27.1 wins, 5.6 draws and 5.3 defeats – with a grand total of 86.9 points.
And that would see Arteta's men finish exactly seven clear of rivals Manchester City on 79.9 – with 24.5 wins, 6.5 draws and 7.1 defeats.
Out of sight
Man City could be EXPELLED from the Premier League after being charged with alleged breaches of financial rules.
In theory if City were kicked out of the league, all of their results this season could be wiped off the board.
Dover Athletic saw their results expunged in the 2020-21 National League campaign when they failed to see out the season, meaning the remaining teams officially played 42 games instead of 44.
Should that be replicated, the seven sides to pick up points against City this campaign would see those results taken away.
A number of punishments for City are possible – from a slap on the wrist and a fine to enforced relegation or even expulsion from the Prem.
And a Prem table if City were expelled today, with all of their results wiped, leaves Arsenal ELEVEN points clear at the top.
City break their silence
An independent commission will now hear the charges levelled against the Premier League champion.
City released a statement on Monday insisting they are confident of not having breached any rules.
It read: "Manchester City FC is surprised by the issuing of these alleged breaches of the Premier League Rules, particularly given the extensive engagement and vast amount of detailed materials that the EPL has been provided with.
"The Club welcomes the review of this matter by an independent Commission, to impartially consider the comprehensive body of irrefutable evidence that exists in support of its position.
"As such we look forward to this matter being put to rest once and for all."
Credit: Getty
Not Gunner believe this
An Arsenal member will chair the independent commission into Manchester City following their alleged breaches of financial rules.
The reigning champions have been charged by the Premier League with more than 100 breaches between 2009 and 2018.
City are now facing a potential points deduction, while other punishments could include transfer bans, spending limits and even having their previous titles stripped.
At this stage City have been charged but not found guilty.
The man set to be investigating their off the field conduct is Arsenal member Murray Rosen KC.
According to BBC, Rosen has been appointed as the chair of the independent commission looking into City's wrongdoings.
Ji-nius
Ex-Man City defender Sun Jihai is now a businessman and talk show host worth £20MILLION.
The ex-China international, 45, spent six years in the blue half of Manchester between 2002 and 2008.
He played 130 times for City, helping them return to the top flight during his first six months at the club.
He also made history at Man City by becoming the first Chinese player to score in the Premier League.
Jihai went on to spend a season with Sheffield United in the Championship as City sold him following their 2008 takeover.
He enjoyed seven more years playing back in China, accumulating 80 caps for his country, before eventually hanging up his boots in 2016.
But he has arguably had more success since retiring from football.
Jihai co-founded a sports data company, HaiQui Sports [HQ], in the year he retired from the game.
Load more entries… More