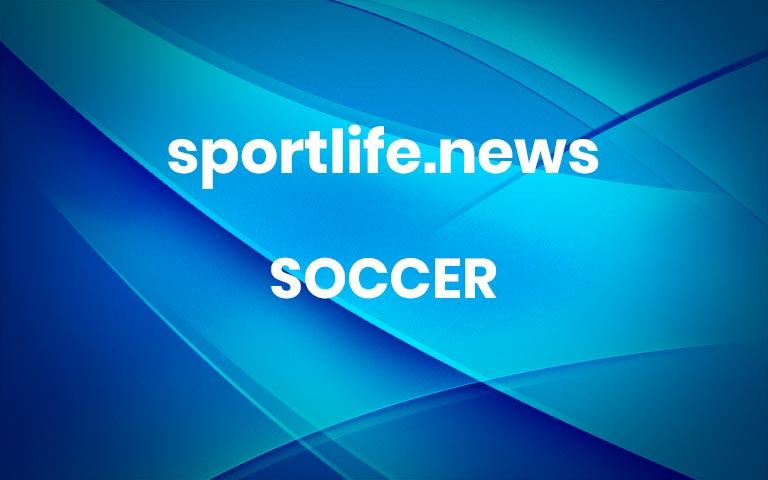 ARSENAL take on Sheffield United in an important Premier League clash this evening at Bramall Lane.
TV/Live stream: BT Sport 1 / EE Customers can watch for free
Sheffield Utd XI: Ramsdale, Ampadu, Egan, Stevens, Osborn, Baldock, Lundstram, Norwood, Fleck, McGoldrick, Burke
Arsenal XI: Leno, Chambers, Holding, Mari, Saka, Ceballos, Dhaka, Partey, Pepe, Lacazette, Martinelli
Follow ALL the action with our live blog below…
FREE BETS: GET OVER £2,000 IN SIGN UP OFFERS HERE
MATCH REPORT
Relive all the big moments from tonight's clash from Bramall Lane as our match report is now live.
Head over to the Sun Football page for all the reaction.
And get the match report 👉 HERE
ARTETA REACTS
The Arsenal manager was delighted with his side tonight.
He is also optimistic on the Bukayo Saka injury but is not sure what it was.
I am really happy with the performance and the result and we scored really nice goals. We played at a high level I think. I had the feeling the boys were at it and understood how we had to attack. We had good distances to play with each other we knew how to adapt. Xhaka could play at left-back more as he has a lot of quality.I hope it isn't bad (Saka injury) as the last thing we need is another forward player being out. He felt discomfort in his thigh but we don't know yet what it is.Lacazette is playing really well at the moment and tonight was a great performance from him and I'm so pleased he got his goals. It's the perfect preparation for Thursday, especially with the clean sheet.Mikel Arteta
ASSIST FROM PARTEY
It was a great assist from him tonight, should Gunners fans expect more of this from the midfielder?
Thomas Partey has provided two Premier League assists for Arsenal:🅰️ Aubameyang vs. Newcastle🅰️ Lacazette vs. Sheffield UtdTurns his man, fires it forward, lets the striker do the rest. 🎯 pic.twitter.com/jyeF8xKr2Z— Squawka Football (@Squawka) April 11, 2021
LACA REVIEW
The Gunners skipper gives his reaction after his side's 3-0 win.
It was important to win after the last few results when we were sad about the result. It's always good for a striker to score. I had a bad miss on Thursday so it was good to get the confidence back. We want to play and score and it was good tonight. We know we have the quality and when everyone is focussed we can do well.Alexandre LacazetteBT Sport
WIN AT THE LANE!
The curse has been smashed tonight
Arsenal have beaten Sheffield United away from home in the Premier League for the first time in the competition's history.The Bramall Lane curse is lifted. 👻 pic.twitter.com/IigLURoXZK— Squawka Football (@Squawka) April 11, 2021
HOW IT STANDS
Another busy weekend of Premier League football comes to an end.
Arsenal move into the top half with that win and now sit just four points behind rivals Spurs who are 7th.
Sheffield United remain on 14 points after 31 games played.
FT: SHEFFIELD UTD 0-3 ARSENAL
An Alexandre Lacazette double and a Gabriel Martinelli goal in between is enough for the Gunners.
Their first clean sheet in 15 games too!
Just the warm-up they need ahead of a big one on Thursday night.
The only concern is that injury to Saka who is able to walk onto the park to shake hands at the end.
PEEEEEEEEEEEEEEEEEP!
All over at Bramall Lane: SHEFFIELD UTD 0-3 ARSENAL
SHEFFIELD UTD 0-3 ARSENAL
90+2′ Ampadu is shown a YELLOW CARD for a tackle on halfway as Arsenal play out the final stages.
SHEFFIELD UTD 0-3 ARSENAL
FOUR MINUTES ADDED
SHEFFIELD UTD 0-3 ARSENAL
Va Va Vroom, you might say! 50 in the league for Lacazette at Arsenal.
50 – Alexandre Lacazette is the sixth Frenchman to score 50 Premier League goals for a single club, with four of the six doing so for @Arsenal (also Thierry Henry, Olivier Giroud and Robert Pires). Outpost. pic.twitter.com/tp5N7WdbcJ— OptaJoe (@OptaJoe) April 11, 2021
SHEFFIELD UTD 0-3 ARSENAL
89′ Almost number four as Pepe rushes through on the right and bears down on goal.
He unselfishly looks for Nketiah inside him but Stevens cuts it out. It was probably easier going for goal himself
Lacazette makes it three
SHEFFIELD UTD 0-3 ARSENAL
The matchwinner is given a rest by boss Mikel Arteta.
OFF – Lacazette
ON – Nketiah
SHEFFIELD UTD 0-3 ARSENAL
88′ Chance for Mousset after a cut-back down the left.
He has a lot of time but finishes like a player with no confidence. Though if he is fifth choice striker behind the guys in front then no wonder!
He skews it well, well wide with a strike from inside the box.
SHEFFIELD UTD 0-3 ARSENAL
85′ That seals it!
Partey with a fabulous ball from halfway in behind Ampadu who was caught out by Lacazette's dummy run.
The Frenchman is clean through and gives Ramsdale the eyes from the edge of the area before closing his foot on it and whipping it into the bottom corner.
Clinical from the skipper of the evening!
Alexandre Lacazette
50 GOALS IN THE PREMIER LEAGUE FOR ARSENAL FOR ALEXANDRE LACAZETTE!
GOOOOOOAAAAAAAAAALLLLLL!!!
SHEFFIELD UTD 0-2 ARSENAL
He has just left the park but this was Martinelli's goal that took Arsenal into a comfortable lead.
Gabriel Martinelli doubles Arsenal's lead 🙌The simplest of finishes for the Brazilian after Pepe's saved shot fell to him! pic.twitter.com/R8glchBKbU— Football on BT Sport (@btsportfootball) April 11, 2021
SHEFFIELD UTD 0-2 ARSENAL
82′ And McBurnie's recovery didn't last long as the substitute is substituted.
Sheff Utd change:
OFF – McBurnie
ON – Mousset
Arsenal change:
OFF – Martinelli
ON – Elneny
SHEFFIELD UTD 0-2 ARSENAL
80′ McBurnie re-enters the game.
Pepe slides a clever through ball for Martinelli in behind but there's just too much on it and a sliding Brazillian can't slide in to make contact.
SHEFFIELD UTD 0-2 ARSENAL
79′ Osborn with a clever flick over the top for Baldock who does well to lift it into the box towards McBurnie.
He got a kick in the build-up and couldn't move too quickly to get on the end of that and the move breaks down.
Mari is shown a YELLOW CARD for the earlier tackle on McBurnie who is down and requires treatment.
SHEFFIELD UTD 0-2 ARSENAL
78′ McBurnie does well in midfield to skip by a couple of challenges in the middle of the park and squeeze the ball to Brewster.
Brewster – without a goal for Sheffield United this season – opts to have a go from 30 yards which hits Holding.
Martinelli taps home for Arsenal
SHEFFIELD UTD 0-2 ARSENAL
75′ Good play from Lacazette again as he fools Ampadu and is brought down on the edge of the box.
It is half a yard outside the area on the left of the area – nearly a penalty.
VAR with a quick check and it's a relief they get one right.
SHEFFIELD UTD 0-2 ARSENAL
74′ Lacazette almost has a tap-in but for good defeding from Egan.
A ball in from deep almost finds the Frenchman himself on the penalty spot.
SHEFFIELD UTD 0-2 ARSENAL
72′ A shocking square-ball in his own defensive third by Lundstram and he finds Pepe.
He drives towards the box and rolls a shot towards the far corner which Ramsdale parries out so poorly.
Martinelli follows it in and has a simple task to tap it into the empty net from three yards!
Load more entries… More