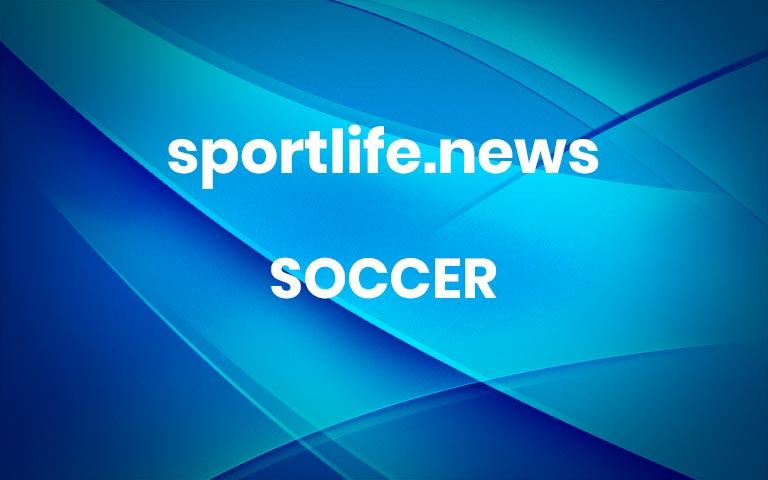 ILKAY GUNDOGAN'S stunning double has helped Manchester City overcome rivals Manchester United to claim this season's FA Cup.The German opened the scoring after just THIRTEEN seconds with a stunning strike.
Bruno Fernandes' converted a controversial penalty before Gundogan's stunning second won the FA Cup for City and complete part two of their Treble mission.
Match Result: Manchester City 2-1 Manchester United
Manchester City team news: Ortega, Walker, Stones, Dias, Akanji, Rodrigo, Gundogan, De Bruyne, Bernardo, Grealish, Haaland.
Manchester United team news: De Gea, Wan-Bissaka, Lindelof, Varane, Shaw, Casemiro, Fred, Eriksen, Bruno, Sancho, Rashford.
UNIBET SIGN UP OFFER: GET £40 BACK AS CASH IF YOUR FIRST BET LOSES
Stay up to date with all the action from Wembley in our live blog…
What a game!
Well there we have it, Manchester City are your 2023 FA Cup winners!Ilkay Gundogan opened the scoring and broke a record, scoring after just thirteen seconds with a spectacular volley.
It looked as though they would cruise to the trophy from there, but the scores were levelled by Bruno Fernandes from the penalty spot.
However, it was captain fantastic Gundogan who struck again at the start of the second half, this time with his left foot on the volley, to give Manchester City the lead.
Manchester City are your 2023 FA Cup winners!Credit: Reuters
FT. Manchester City 2-1 Manchester United
It's all over!
Manchester City have both hands on the FA Cup trophy, and are two thirds of their way to an incredible treble winning season!
90+4. Manchester City 2-1 Manchester United
Man Utd have been much better since the introduction of Alejandro Garnacho.
Kyle Walker goes down with an injury, and Aymeric Laporte is being readied on the bench.
90+2. Manchester City 2-1 Manchester United
United come SO close to a late late leveller.
The ball is crossed in by Luke Shaw, and Ortega makes a double save to deny McTominay and Bruno Fernandes at the death!
90. Manchester City 2-1 Manchester United
Nathan Ake comes on for Jack Grealish.
Rodri picks up a yellow card, and there will be FOUR minutes of added time.
88. Manchester City 2-1 Manchester United
Nathan Ake is warming up for Manchester City.
City escape down the left side with Gundogan who gets away from Casemiro with ease, and the ball is cut back to Phil Foden.
Luke Shaw gets in really well to cut that pass out.
86. Manchester City 2-1 Manchester United
Garnacho does brilliantly again down the left-hand side, but fails to win a corner for his side this time.
84. Manchester City 2-1 Manchester United
Ortega is given a yellow card for time wasting in the Manchester City goal.
United work the ball forward to Wout Weghorst, but he is offside.
Scott McTominay is on for Manchester United in place of Victor Lindelof, and it seems United are going to play Varane in a 1v1 against Erling Haaland.
82. Manchester City 2-1 Manchester United
So close to a third for City!
After some brilliant work by Phil Foden, the ball finds its way to Bernardo Silva on the right hand side.
He delivers the ball towards the back post, where Manuel Akanji of all people is lurking, but the Swiss defender can't get a toe on the ball.
80. Manchester City 2-1 Manchester United
Grealish does really well to drive down the left hand side and win a foul for Man City.
Fred is finally booked for this one.
78. Manchester City 2-1 Manchester United
Wout Weghorst is on for Manchester United, in place of Jadon Sancho.
He will at least give United something to aim for in the middle.
More threat from the wide areas for the Red Devils.
76. Manchester City 2-1 Manchester United
Pep Guardiola is about to make a change for Man City, and it's going to be Phil Foden who will make his first FA Cup final appearance.
He is on in place of the magnificent Kevin De Bruyne.
74. Manchester City 2-1 Manchester United
Manchester United win a corner, but they end up moving it back to their own goalkeeper…
They do work it forward again, but City defend well to keep the score at 2-1.
72. Manchester City 2-1 Manchester United
Garnacho almost finds the back of the night with a curling effort from just inside the box, but it narrowly evades the goalpost!
70. Manchester City 2-1 Manchester United
Gundogan is denied a hat-trick!
Grealish plays a lovely ball back to Haaland, whose shot is saved by David De Gea, Gundogan taps home the rebound – but the linesman's flag goes up for offside!
69. Manchester City 2-1 Manchester United
They almost do!
Marcus Rashford smashes a shot over the bar from just outside the box, but it was not far away!
City's defence were worried…
67. Manchester City 2-1 Manchester United
It seems like the life has been sucked out of this game a little, and the next goal is going to be absolutely vital.
Can Manchester United lift their heads and get an all important equaliser?
64. Manchester City 2-1 Manchester United
Man City are starting to use that wonderful midfield to dictate the game a bit more in recent times.
United win a free-kick just to alleviate the pressure a little.
62. Manchester City 2-1 Manchester United
Here he comes, Alejandro Garnacho replaces Christian Eriksen, who as we said, was looking a little leggy…
60. Manchester City 2-1 Manchester United
Half an hour to go, and Alejandro Garnacho is looking to come on and turn the tide in Manchester United's favour.
58. Manchester City 2-1 Manchester United
A couple of the Manchester United players are starting to look tired out there, namely Christian Eriksen, who has been tasked with dealing with Ilkay Gundogan this afternoon.
Bruno Fernandes misplaces a pass on the half-volley, and it goes out for a throw in to Man City.
56. Manchester City 2-1 Manchester United
The free-kick is delivered into the box by De Bruyne, before being cleared.
It eventually leads to a corner for Manchester City, which is also dealt with.
54. Manchester City 2-1 Manchester United
Fred brings down Stones who is gliding forward with the ball, and City have another free-kick on the edge of the penalty area.
The Brazilian is walking the tightrope of being booked here, but he escapes this time.
52. Manchester City 2-1 Manchester United
It is a training ground free-kick that comes off for Manchester City, as a De Bruyne set piece is dinked into Gundogan on the edge of the box.
Rodri does really well to block off Luke Shaw, and despite De Gea getting a hand on it it spins into the back of the net.
50. Manchester City 2-1 Manchester United
GOAL!He has done it again!Ilkay Gundogan hits another volley, this time on his left foot, into the bottom left corner.
Load more entries… More