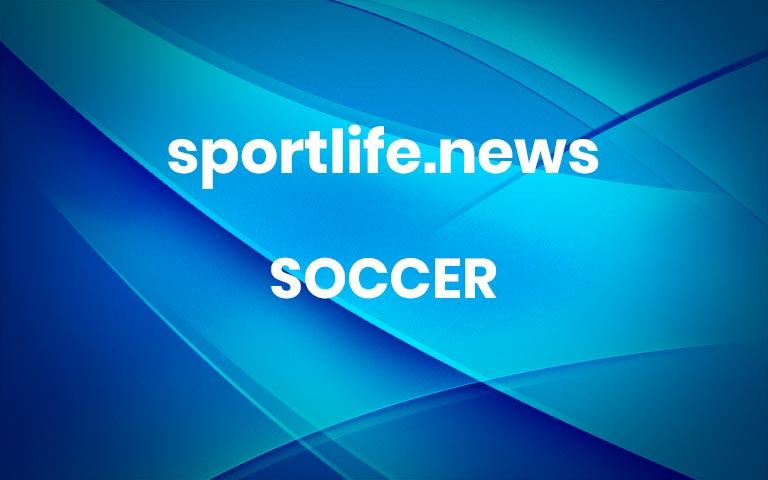 CHELSEA are reportedly aware of the availability of Robert Lewandowski, who is set on leaving Bayern Munich.The Pole is said to be keen on a move to Barcelona but the Blues could yet make a bid and reportedly would have done so last year if the move had been financially viable.
Meanwhile another man who came from a German club. is said to be unhappy at Chelsea under Thomas Tuchel – Christian Pulisic.
And Chelsea are reportedly ready to complete the signing of Jules Kounde as soon as Todd Boehly's takeover of the club is done.
The Blues want to push the deal through as quickly as possible with the departures of Toni Rudiger and Andreas Christensen imminent.
In contrast to last summer when they upped the asking price at the last minute, Sevilla are also said to want a quick deal so they can focus on signing a replacement.
Meanwhile Tuchel has questions the attitude of outgoing Christensen as he revealed the Dane has withdrawn from Chelsea matchday squads on multiple occasions, as he did in the FA Cup final at the weekend.
SUN BINGO GET £50 BONUS & 50 FREE SPINS TODAY
Keep up to date with all of the latest gossip from the Stamford Bridge…
Joe Cole makes Mourinho admission
Jose Mourinho once warned Ricardo Carvalho that Chelsea's 50-year-old KIT MAN would play ahead of him during a blazing row.
Former Blue Joe Cole disclosed the revelation while appearing on Peter Crouch's podcast.
He described how a bust-up between Portuguese pair Mourinho and Carvalho led to the Special One making a hilarious threat.
Mourinho told Carvalho that he was "never going to play" for Chelsea again.
And the boss then went a step further by insisting that Chelsea's ageing kitman at the time, Mick Roberts, was ahead of Carvalho in the pecking order.
More on Juventus and Jorginho
The report states that their sporting director Cherubini has arrived in London and "will hold talks with representatives of Chelsea in the coming days" in order to "discuss the possibility of doing a deal once sanctions have been lifted" have been lifted on the Blues.
And they claim that the Stamford Bridge club have not rebuffed the transfer talks, suggesting they could be open to selling.
Jorginho only has a year remaining on his contract and Chelsea will be desperate not to lose another star for nothing following Antonio Rudiger and Andreas Christensen's departures.
Juve are yet to agree a fee with Chelsea for Jorginho, but Gazzetta say discussions with the player over personal terms "reached an advanced stage" already.
Juventus plan Prem raid
Juventus chief Federico Cherubini has reportedly arrived in London as he looks to secure a deal for Chelsea's Jorginho.
The Italian giants appear to have won the race to sign Manchester United's Paul Pogba on a free transfer when the Frenchman's contract expires next month.
And the 29-year-old could be lining-up alongside Jorginho when he returns to Turin next term.
Todd Boehly's consortium hope to complete their takeover of Chelsea by the end of the month, which will finally allow them to get back in the game transfer wise.
However, a big-name departure could be the first topic of conversation, according to Gazzetta dello Sport.
They state that Juventus have made Italy international midfielder Jorginho, 30, one of their top targets and have now begun their attempt to get him.
Tuchel eyes Prem giants
Thomas Tuchel is eager to break Man City and Liverpool's dominance in the Premier League.
The German has told new Blues owner Todd Boehly of his plan, according to the Evening Standard.
And the report states that Tuchel wants the financial backing from Boehly to get his vision in motion.
Tuchel unsure of Christensen involvement
Chelsea boss Thomas Tuchel is unsure as to whether Andreas Christensen will play for the club again after he withdrew from the squad on the morning of the FA Cup final.
Speaking ahead of tonight's game with Leicester, the German said: "I'm not sure yet if he will be involved either tomorrow or at the weekend.
"Andreas came to me [on Saturday morning] to tell me that he's not ready to play, start or to be on the bench.
"He had his reasons, and they will stay private and confidential – but it was not the first time."
Tuchel was quick to point out, however, that Christensen's absence was not because the defender did not want to play, and reiterated that the Dane has the support of the club.
Government agree to Chelsea deal
On Wednesday a deal was finally agreed between Roman Abramovich and the UK Government over the sale of Chelsea that will green light Todd Boehly's takeover of the football club.
The PA News Agency report that the two parties are said to have found a 'legal resolution' as to how to handle the £1.5billion debt the Stamford Bridge club owe to the outgoing Russian owner.
Abramovich had previously indicated his willingness to write off the loan, but Downing Street officials had expressed concerns that the 55-year-old would later renege on that promise.
The Premier League are now required to sign off on any sale of one of their clubs.
How Chelsea could line up against Leicester
Academy graduate Trevoh Chalobah could slot into the back three alongside Thiago Silva and Antonio Rudiger.
N'Golo Kante and Jorginho could start in the middle of the park, with Marcos Alonso and Reece James flying up and down the wing.
Mason Mount will be hoping to get back to winning ways after having his penalty saved against Liverpool.
Hakim Ziyech could also support Romelu Lukaku in attack.
Blues mini injury crises vs Leicester
Thomas Tuchel is facing a mini injury crisis ahead of Chelsea's Premier League clash against Leicester City, writes Joshua Mbu.
The Blues could be without FOUR first-team stars for the 8pm kick-off.
Timo Werner is almost certain to miss the game against the Foxes after appearing to pick up a hamstring injury in the warm-up ahead of the FA Cup final against Liverpool.
Question marks remain over midfielder Mateo Kovacic, as well as defender Andreas Christensen and attacker Kai Havertz.
Christensen was missing from Chelsea's squad for the final against Liverpool.
Blues boss Tuchel admitted that it is a situation that has occurred multiple times in recent weeks but has refused to give details on conversations with the soon-to-be out of contract star.
Munich 10 years on
It was the most famous night in Chelsea's history, when Didier Drogba stroked home the winning spot kick in the Champions League final.
In 2012, the Blues beat Bayern Munich on penalties despite being dominated by the Germans over 120 minutes.
Against all the odds they lifted the trophy after beating Bayern in their own backyard following a 1-1 draw after extra time.
Chelsea Team news
Thomas Tuchel revealed that Timo Werner's absence from the FA Cup final was due to a minor knock that he felt in the warm-up which makes the German a doubt for the Leicester encounter.
Werner's fellow countryman Kai Havertz was another squad player unavailable as his hamstring injury continues to cause him a concern going forward.
Thiago Silva has also become a doubt having battled through 75 minutes of pain in the clash at Wembley with a minor injury.
As for Ben Chilwell and Callum Hudson-Odoi, they remain out for the foreseeable future.
Meanwhile, Brendan Rodgers' has no further injury concerns ahead of Leicester's trip to Stamford Bridge.
Wesley Fofana missed the 3-0 win over Norwich with a tight calf, but the Frenchman returned for the pummelling on Watford.
Whilst Jamie Vardy's wrist scare was nothing serious as the English forward added another two goals to his tally against the Hornets.
Chelsea vs Leicester info
Chelsea entertain Leicester City TONIGHT.
It is scheduled to kick off at 8pm UK time.
Stamford Bridge will be the location for this clash.
The Blues ran riot when the sides met earlier on in the season.
Chelsea welcome Leicester to Stamford Bridge
Chelsea will be hoping to distance themselves from the Wembley nightmare when they welcome Leicester City to Stamford Bridge TODAY.
The Blues suffered their THIRD consecutive FA Cup final defeat on Sunday.
And it would have felt like deja vu for Thomas Tuchel who witnessed his side lose out to Liverpool on penalties yet again.
However, the Chelsea head coach will now be more concerned on securing Champions League qualification for next season.
Which his men can do should they earn all three points over a Leicester side who recently hit five against Watford.
Crown Jules – Kounde target
Chelsea have "put in place" plans to sign Sevilla centre-back Jules Kounde after reaching a verbal agreement, according to reports.
The Blues are set to lose Antonio Rudiger and Andreas Christensen for FREE this summer to Real Madrid and Barcelona, writes JOSHUA MBU.
And according to Goal, Chelsea have put plans in place to sign long-term target Kounde from Sevilla as soon as Todd Boehly's takeover is completed and sanctions end.
The 23-year-old has a verbal agreement in place for a move this summer and wants a move to Stamford Bridge after talks collapsed last summer.
Sevilla are also said to be keen to do a deal as early as possible to allow them to sign a replacement.
The LaLiga outfit want a fee or around £59million for the France international, who can play both centrally and at right-back.
Gallagher and Broja have pre-season to impress, says Tuchel
Thomas Tuchel will give Conor Gallagher and Armando Broja the chance to impress him in pre-season, writes ETIENNE FERMIE.
The two Chelsea loanees have been superb at their respective clubs this year.
In 37 appearances for Crystal Palace, Gallagher has scored eight goals and assisted five, earning him England recognition.
Meanwhile, Broja has scored nine goals and recorded one assist in 38 appearances for Southampton.
Many Chelsea fans have been calling out for the duo to be given a chance at Stamford Bridge and the time could finally come this summer.
Tuchel said: "They will come back for sure. I want to have them in pre-season.
"We will decide in pre-season what goes on. It is heavily up to Broja and Gallagher – and how they do."
Good morning Chelsea fans
A deal has finally been agreed between Roman Abramovich and the UK Government over the sale of Chelsea that will green light Todd Boehly's takeover of the football club.
The PA News Agency report that the two parties are said to have found a 'legal resolution' as to how to handle the £1.5billion debt the Stamford Bridge club owe to the outgoing Russian owner.
Abramovich had previously indicated his willingness to write off the loan, but Downing Street officials had expressed concerns that the 55-year-old would later renege on that promise.
The Premier League are now required to sign off on any sale of one of their clubs.
And, Todd Boehly will make Sevilla's Jules Kounde his first purchase after completing his takeover at Chelsea.
A deal for the French defender – equally comfortable at right-back or centre-half – is expected to cost the Blues in the region of £60million, and will go through as soon as the club's takeover is completed and its sanctions are lifted, according to Goal.
Meanwhile, Thomas Tuchel has revealed that Conor Gallagher and Armando Broja will return to Chelsea next season.
Broja has been on loan with Southampon, and Gallagher with Crystal Palace.
But Tuchel insists the pair will be part of the Blues squad next season as better players.
Elsewhere, Chelsea ace Marcos Alonso is on the brink of joining Barcelona, according to reports.
Talks between Alonso and Barca are at an advanced stage, SPORT claim.
The report adds that the left-back has agreed a three-year deal to join the Catalan giants this summer.
Finally, Tuchel has blamed Chelsea's indifferent season on coronavirus, the Russia/Ukraine war and the ensuing sanctions on the club.
He moaned: "We struggled with coronavirus, long-term injuries, a war that had a big effect on our club in particular.
"There's always room for improvement but we arrived in this [FA Cup] with key players out, Mateo and N'Golo with only half a training session.
"With the club sanctions, there are a lot of things that are impressive."
Mount makes Havertz admission
Mason Mount has revealed when he first met Kai Havertz whilst on international duty.
Mount said: "It was my first game on TV, playing against Germany, so it was a massive game for us at Rotherham's stadium.
"I can't remember the final score, but I did score a goal in the game and that's what I remember – it wasn't too bad a goal.
"Kai Havertz, my team-mate at the moment, is actually in the video.
"Not many people know this, but he is the one that grabs my face. I've spoken to him about it at training and we had a good laugh about it."
Tuchel's third spot hopes
But despite Chelsea's difficulties, Tuchel still remains confident that the club can sealthird spot in the Premier League.
He added: "Hopefully, we can come third and that is progression. We maybe compete against the best teams to play in this league. So from there we go.
"There is no need to lose sleep and think we should've done this and this. There is a lot of ambition in us that we are not satisfied with."
Tuchel's reasons for tough season
Thomas Tuchel has blamed Chelsea's indifferent season on coronavirus, the Russia/Ukraine war and the ensuing sanctions on the club.
He moaned: "We struggled with coronavirus, long-term injuries, a war that had a big effect on our club in particular.
"There's always room for improvement but we arrived in this [FA Cup] with key players out, Mateo and N'Golo with only half a training session.
"With the club sanctions, there are a lot of things that are impressive.
Tuchel on cup final losses
Thomas Tuchel refuses to let Chelsea's season be defined by the two cup final losses to Liverpool.
The Blues lost the FA and Carabao Cup finals to the Reds.
But Tuchel declared: "I refuse to judge the season by two penalty shootouts.
"If we won both, it would be one of the most successful seasons with four titles.
"We lost two but it doesn't make it less impressive what the team put in.
"But we're the first to admit that it's not the same to play a final and win a final."
Rudiger will play last Chelsea games
Antonio Rudiger will play in Chelsea's last two matches despite his exit to Real Madrid this summer.
Rudiger turned down a contract extension to join Madrid on a free transfer.
But Thomas Tuchel has revealed Rudiger deserves the chance to play in Chelsea's final games as he's had a huge impact at the club.
Tuchel said: "Toni would deserve to play, there is no need to not give him the last matches because he was huge for us and influential."
Chelsea recieve praise
Chelsea are the best team Leicester City have played this season, Brendan Rodgers has revealed.
The Blues take on the Foxes in the final game of the season.
And Rodgers admitted it will be a difficult game for his side as Chelsea provided the toughest challenge during the current campaign.
Rodgers said: "I would go as far as to say they [Chelsea] are the best team we have played this season. When we played them early on in the season, they were at the top of their game. I thought they were outstanding.
"Not long after that moment, they lost some players. I've said it before, even with squads like Chelsea's, you need your top players available."
Alonso to Barcelona?
Chelsea ace Marcos Alonso is on the brink of joining Barcelona, according to reports.
Talks between Alonso and Barca are at an advanced stage, Sport claim.
The report adds that the left-back has agreed a three-year deal to join the Catalan giants this summer.
Southampton plan Man City raid
Southampton are eyeing a similar raid on Manchester City's academy to the one they launched on Chelsea's last summer.
The South-Coast side are mulling over transfer targets for when the market opens, with City whizkids Liam Delap, 19, and Gavin Bazunu, 20, on their shortlists for striker and goalkeeper.
Saints sought youth from Stamford Bridge 12 months ago, buying right-back Tino Livramento and centre-half Dynel Simeu, as well as loaning centre-forward Armando Broja.
Azplicueta to discuss future today
Cesar Azpilcueta is reportedly having showdown talks over his Chelsea future with Thomas Tuchel TODAY.
The Blues defender wants to clarify what his position will be at the club next season if he stays, according to Marca.
He also would like to sit down with the Blues' new owner Todd Boehly to hear the American's vision for the club going forward, the report also states.
Another issue on the table will be to clear up the confusion over a clause in Azplicueta's contract that states he will be handed a year extension if he makes 30 appearances this season.
The report adds that the defender is unsure whether the clause applies to the current campaign or to the upcoming one.
Lokonga will come good
Arsenal star Albert Sambi Lokonga will come good in the Premier League like Belgian counterparts Kevin De Bruyne and Romelu Lukaku.
The Belgian pair both took a while to adapt to the Prem, but are now two of the league's biggest stars.
And it will be the same for Lokonga, his brother Paul-José M'Poku claims.
He told RTBF: "Other players like Kevin De Bruyne or Romelu Lukaku have also taken time to establish themselves in the English Premier League.
"The difference with the Belgian league is big, and Arsenal is not a mid-table club."
Load more entries… More