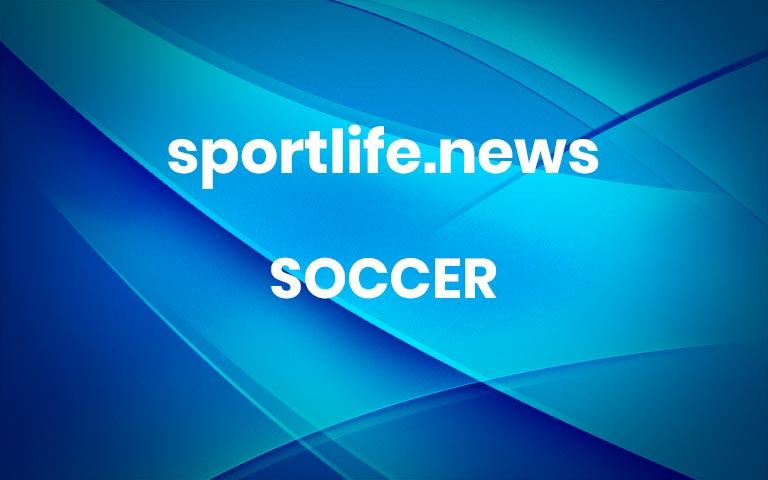 MANCHESTER UNITED goalkeeper Dean Henderson has travelled to the North East for talks with Newcastle.The Magpies have failed with an attempt to sign Henderson on loan in January.
Meanwhile, United will have Mitchell van der Gaag as their new assistant coach next season alongside Erik ten Hag.
And the Red Devils face a battle with Real Madrid for the signature of Lazio's Sergej Milinkovic-Savic.
SUN BINGO GET £50 BONUS & 50 FREE SPINS TODAY
Stay up to date with all the latest Old Trafford news in our live blog…
How Ten Hag should treat players
Erik ten Hag needs to treat all Man United players the same, Paul Parker claims.
He told indiabetting.co.in: "I think someone who comes in and just talks and doesn't stutter and does not make eye contact. I would imagine, he knows all that stuff, it's all the part of management. Hopefully, he is going to be a manager and not just a head coach."
"Not someone who's gonna walk in and start looking around and going "well, he's earned that much money, he's earned that much money," and you think: Oh, I can't have a go at him because he sells so many shirts and he's got so many followers on Instagram."
"Go in there, everyone is in exactly the same boat and you treat all of them the same, nothing different, and that's the bit that I would be looking for."
What Ten Hag needs to do
Erik ten Hag needs to stamp his authority at Man United immediately, according to Paul Parker.
Parker told indiabetting.co.in: "I think it's the same thing for any job really, establishing authority. You know, you walk in your first day into any job, I mean, it's gonna be difficult.
"The first thing; your first team talk, your first group talk, your squad talk, that's your most important one. It is the one that makes you or breaks you. It Is the one where anybody who will have a bad attitude will be looking for an excuse to dig into him. He's got to let everyone know, that he's not gonna suffer any problems.
"It's as simple as that. He's come across there. His reputation is at stake as well. You know he's a well-known man in his own country. He's managed a very successful club, a big club, a renowned club and he surely hasn't gone to Manchester United to ruin all that."
"He's in a position now, where it's gonna make him or break him. That's what Manchester United has done to the previous four or five managers, I've lost count now. So, he's got to go in there and do something different to all of them.
"If he hasn't been given the license to do it, just grab it. Just grab it now and just say I'm gonna take it and if you don't like it get rid of me. He can't have people messing him about. He can't have people who are not going to give him a hundred per cent."
Juventus plan Prem raid
Juventus chief Federico Cherubini has reportedly arrived in London as he looks to secure a deal for Chelsea's Jorginho.
The Italian giants appear to have won the race to sign Manchester United's Paul Pogba on a free transfer when the Frenchman's contract expires next month.
And the 29-year-old could be lining-up alongside Jorginho when he returns to Turin next term.
Todd Boehly's consortium hope to complete their takeover of Chelsea by the end of the month, which will finally allow them to get back in the game transfer wise.
However, a big-name departure could be the first topic of conversation, according to Gazzetta dello Sport.
 They state that Juventus have made Italy international midfielder Jorginho, 30, one of their top targets and have now begun their attempt to get him.
Charlie Savage signs long-term deal
Charlie Savage has signed a long-term contract with Man United.
Robbie Savage's son said on Instagram after penning the deal: "Great way to end an amazing season. Delighted to sign a long-term contract with this special club.
"Thank you to my family for their support, without them this would never have been possible.
"Also, a big shoutout to the @neweraglobalsports team for help making this happen, especially to Jake, Chris and Rio.
"Time for a short break before going again and giving everything to keep pushing forward."
Wan-Bissaka allowed to leave Man Utd, say reports
Aaron Wan-Bissaka will be allowed to leave permanently or on loan, report Sky Sports.
Wan-Bissaka, 24, has endured a difficult campaign at Old Trafford.
The full-back has started only 25 games with Diogo Dalot being preferred of late.
SunSport exclusively revealed last week that ex-United manager Jose Mourinho is keen on Wan-Bissaka for Roma.
Crystal Palace, who sold Wan-Bissaka to United for £50million in 2019, would be open to re-signing him.
The full-back is also drawing admiring glances from Spanish giants Atletico Madrid.
Dean Henderson in Newcastle to discuss move
Manchester United goalkeeper Dean Henderson is "closing in on a move" to Newcastle United.
The Manchester Evening News claim that Henderson, 25, was in Newcastle for talks on Wednesday.
Discussions have been held over a loan deal but a permanent move has "not been ruled out".
Van der Gaag and McClaren to be part of coaching staff, say reports
Erik ten Hag is claimed to want Mitchell Van der Gaag as his assistant at Old Trafford.
Van Der Gaag is likely to be the man tasked with helping Ten Hag salvage the sinking ship at Manchester United as his No2.
And reports say that Steve McClaren will also be re-joining the club.
Transfer guru Fabrizio Romano tweeted: "Mitchell van der Gaag and Steve McClaren will be part of new Man Utd coaching staff, confirmed.
"Full agreement at final stages and set to be signed with both of them.
"#MUFC Official statement for McClaren to join United could be next week, as @MrStephenHowson reports."
United's transfer struggles
Former Man United star Teddy Sheringham reckons the Red Devils have fallen down the pecking order as a destination for big players.
Sheringham made the claims whilst discussing United's interest in Harry Kane.
The former England striker told Genting Casino: "Manchester United are falling down the pecking order for big players, but having said that, they are still a massive club, they're still a massive draw.
"If they do come calling, it'll be hard to turn them down. Even if they're not in any European competitions next season, it would still be a very tough thing to say no to Manchester United."
United should sell Henderson, says Paul Parker
Ex-England international Paul Parker said that Dean Henderson will refuse to sit on the bench again all season.
In a chat with indiabetting.co.in, the former United defender was asked whether Man Utd should sell Dean Henderson to rivals Newcastle.
Parker said: "I personally do.
"Give him the opportunity and go and prove it. You can prove it at Newcastle with the pressure on him from their fans.
"If he's got an opportunity to play regular football, he's gonna want it.
"He's not gonna be sitting down, his ego is not allowing him."
Pogba to re-join Juve, say reports
Juventus have reportedly offered Paul Pogba £120,000-a-week wages to re-join them this summer, writes Anthony Chapman.
But the Manchester United exile could scupper a free transfer as he seeks a higher salary from his former side.
Goal claims Juventus have a three-year contract on the table for Pogba, 29 – despite the Italians claiming they have a "gentleman's agreement" to talk with United first.
The midfielder spent four years in Turin between 2012 and 2016, winning four titles and two Italian Cups.
And fallen giants Juve, guaranteed to finish fourth on Saturday, want Pogba 2.0 to resurrect their Serie A ambitions next term.
However, issues remain over the Frenchman's wage demands.
Ronaldo still has key role at Man Utd, says Winterburn
Cristiano Ronaldo will still offer huge value to Manchester United next season, claims Nigel Winterburn.
The Arsenal legend would be stunned to see Ronaldo leave the Red Devils after just one year back at Old Trafford, writes Etienne Fermie.
Ronaldo, 37, has been linked with a summer exit amid uncertainty over his role under incoming boss Erik ten Hag.
Winterburn, 58, told Paddy Power: "Manchester United won't just bring Cristiano Ronaldo in for one season and ship him out so quickly, it just won't happen.
"He still offers huge value to Manchester United, and we've seen that in his goalscoring record. His age is but a number.
"He has huge experience, and he could play an important role if United opt to go down the younger route in setting an example of how to train and play, as well as what it means to win and lose.
"He can help those younger players around the training ground and if he can accept that, he might be used in a slightly different way and have less game time.
"It doesn't surprise me that he's still there. If you have someone of his quality, you have to use them and use them in the right system.
"I believe there's a role for him to play next season at United, he's a superstar."
Man Utd transfer target Antony sends message to Ten Hag
Manchester United transfer target Antony promised to "always stand" with his Ajax boss Erik ten Hag.
The Dutch manager has taken charge of his final match with the Amsterdam giants.
as revealed by SunSport, winger Antony could be top of the Man Utd wishlist.
In a farewell video message for the departing boss, Antony – who is reportedly keen to test himself in England – said: "I want to wish you all the best at your new club.
"I also want to thank you for everything you taught me.
"I am thankful all the opportunities and learning every day.
"Know that I will always stand with you if you need me."
Ten Hag brought Antony to Ajax in 2020 and the forward, 22, has racked up 22 goals and 20 assists in his 79 appearances as well as two Eredivisie titles.
Man Utd fan campaign to 'Boycott Adidas'
Manchester United fans have ramped up their anti-Glazer tactics by starting a "#BoycottAdidas" trend on Twitter.
Some United supporters threatened not to wear Adidas products until the Glazers sell the club.
Adidas are the club's official kit manufacturers.
Fan group The 1958 revealed on Wednesday night that they would be targeting a different stakeholder each week.
They wrote on Twitter: "Calling all reds! Tonight we launch our worldwide cyber campaign against the Glazer stakeholders.
"Each week we'll be focusing on one Stakeholder at a time and posting two easy tasks every few days that week.
"This week we start with: Adidas.
"Do your bit, save your club."
Ten Hag in England
Erik Ten Hag has arrived in London on a private jet and could attend Manchester United's final game of the season, writes ETIENNE FERMIE.
The Dutchman flew in on Wednesday afternoon alongside assistant Mitchell van der Gaag.
The duo had previously been working for the Red Devils remotely, so as not to distract from Ralf Rangnick's preparations for United's final game of the season against Crystal Palace.
According to the Mail, Ten Hag and Van der Gaag could be in attendance at Selhurst Park to watch their new side in action.
Both men are expected to meet with Red Devils colleagues today.
Rangnick, however, will continue preparing United for Sunday's final match.
Good morning Man United fans
Manchester United will have to pay £30million to bring Jurrien Timber to Old Trafford this summer.
That's the understanding of transfers journalist Ekrem Konur, who understands that Ajax have set an asking price of €35m – approximately £30m – for the 20-year-old.
Meanwhile, United are preparing for a three-way fight with Real Madrid and Paris Saint-Germain to sign Sergej Milinkovic-Savic.
The Lazio star has been linked with Old Trafford for several months, but The Mail are reporting that the Red Devils are now ready to make a move for the midfielder.
Elsewhere, Erik ten Hag is plotting to hijack AC Milan's deal to sign Sven Botman, reports suggest.
Milan are reportedly on the verge of sealing a £25 million transfer for the defender.
But it's been reported that Ten Hag is planning a last-minute grab to pinch the 22-year-old.
Finally, PSG and Juventus are locked in a battle to sign Paul Pogba.
Pogba's contract with United expires this summer.
And it had been reported he had agreed terms with Juve.
But now, the Daily Star claims Pogba's weighing up offers from the Italian giants and PSG, Football Insider claim.
United's transfer struggles
Former Man United star Teddy Sheringham reckons the Red Devils have fallen down the pecking order as a destination for big players.
Sheringham made the claims whilst discussing United's interest in Harry Kane.
The former England striker told Genting Casino: "Manchester United are falling down the pecking order for big players, but having said that, they are still a massive club, they're still a massive draw.
"If they do come calling, it'll be hard to turn them down. Even if they're not in any European competitions next season, it would still be a very tough thing to say no to Manchester United."
Ajax star's message to Ten Hag
Ajax star Antony has hinted that he's willing to follow Erik ten Hag to Man United.
Antony said to Ten Hag in a video message: "I want to wish you all the best at your new club.
"I also want to thank you for everything you taught me. I am thankful all the opportunities and learning every day.
"Know that I will always stand with you if you need me."
'McClaren will be a good addition'
Steve McClaren will be a great help to Erik ten Hag at Man United.
McClaren's being lined up for a return to United as a coach.
And Rio Ferdinand reckons McClaren will be able to steer Ten Hag in the right direction.
He said: "I think he'll be a good addition. What's good with ten Hag is that he's already got a relationship from before.
"And he will be able to steer him in the right direction."
Man City enter Phillips transfer race
Man City have reportedly entered the transfer race to sign Leeds star Kalvin Phillips – with the ace allegedly set to snub rivals Man United.
West Ham had a club record £50m bid for Leeds United's Phillips rejected in the January window but are set to try again this summer.
And the 26-year-old could be available at a cut price if the Elland Road club drop to the Championship.
Manchester United and Aston Villa are also both interested in Phillips with Steven Gerrard having had his own bid for the Yorkshire Pirlo knocked back during the winter window.
Now the Daily Mirror state that City have emerged as contenders for the England international.
Barca track wonderkid
Barcelona are planning to make an offer for Palmeiras wonderkid Endrick.
That's according to SPORT, who claim Barca hope to buy Endrick when he turns 16 in July and signs a professional contract with the Brazilian outfit.
He would then remain with Palmeiras until he's 18, and then join Barca in 2024, the report adds.
It's also claimed that Barca plan to table an offer with a fixed sum plus a variable component depending on the youngster's progression.
The news will be a blow to Man United who have also been tracking Endrick.
Man United get transfer boost
Man United transfer target striker Sasa Kalajdzic is set to leave Stuttgart this summer.
Stuttgart's chief Sven Mislintat said to Bild about the attacker: "As things stand, we have to generate another significant transfer surplus in this summer of transfers.
"So nothing other than the renewed objective of staying in the league is realistic for me. Especially if you take into account the quality of the already determined promoted teams.
"It would be outstanding if we can keep Sasa as a player and guy in our team. However, in my estimation, this is not very likely."
Pogba transfer battle
PSG and Juventus are locked in a battle to sign Paul Pogba.
Pogba's contract with United expires this summer.
And it had been reported he had agreed terms with Juve.
But now, the Daily Star claims Pogba's weighing up offers from the Italian giants and PSG.
Gakpo speaks on future
PSV ace Cody Gakpo has revealed he's open to a transfer if he's guaranteed regular football amid interest from Arsenal, Liverpool and Man United.
But with the World Cup looming, Gakpo declared he's yet to make a decision on his future this summer.
Gakpo told De Telegraaf: "Anything can happen this summer. I will now calmly compare all the options and see what is best for me. Staying another year is also an option.
"It would be a shame if I went somewhere where I wouldn't get a [game] at all and I could miss the World Cup. I'll keep that in mind."
Lingard praises United youngsters
Jesse Lingard was full of praise for Man United's young stars who won the FA Youth Cup.
Lingard told United's media: "It's brilliant. I think it's been a long time coming.
"With the team that they had, I'm sure they must have had confidence in the way they got through to the final and getting the job done.
We knew how hard it was when we were playing in the Youth Cup. We had a lot of tough games but we stuck together and played the Man United way.
"They did that, they stuck to their task and they won the Youth Cup, which is a huge honour."
Ten Hag plans Botman swoop
Man United boss Erik ten Hag is plotting to hijack AC Milan's deal to sign Sven Botman, reports suggest.
Milan are reportedly on the verge of sealing a £25 million transfer for the defender.
But it's been reported that Ten Hag is planning a last-minute grab to pinch the 22-year-old, Football Insider claim.
The report states that Botman was one of the names mentioned when Ten Hag met with United director of football John Murtough last week.
Load more entries… More